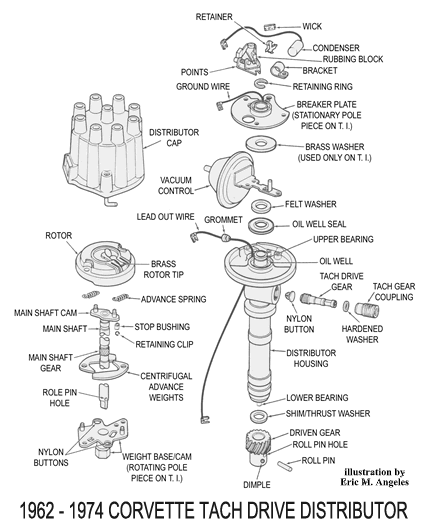 T.I Specialty offers original and reproduction transistor ignition components for Corvettes produced in the years 1964, 1965, 1966, 1967, 1968, 1969, 1970, 1971. The General Motors (Chevrolet Division) designation for the transistor ignition was option code K66.
T.I. Specialty also restores all tach drive distributors (T.I. and Points style) for the years 1962 thru 1974.
Your One Stop T.I. Shop!
"Remember, when you have problems with your
Corvette Ignition, others will sell you parts,
T.I. Specialty will offer you solutions."
Dave Fiedler

NCRS Member #18329